IDDT Event 2023 – 'Tips, Techniques and Trials'
Saturday, 30th September 2023
Kettering Park Hotel and Spa
We are holding our Annual Event at the Kettering Park Hotel on Saturday, 30th September 2023. The day will start with our Annual General Meeting and then it will be an interesting day with speakers and group discussions. The title is 'Tips, Techniques and Trials' to reflect some of the issues that are important to people living with diabetes.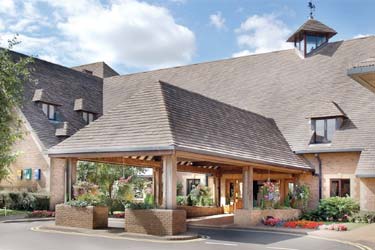 We are pleased to tell you that our speakers include:
Professor Alan Sinclair who is an international expert in diabetes consultant in diabetes. He has provided advice for the UK NICE organisation, British Geriatrics Society, Diabetes UK, ABCD, Joint British Diabetes Societies, Care Quality Commission (CQC) and the UK Government Department of Health on matters relating to diabetes in older people.
Samina Ali who works as an advanced pharmacist with a special interest in diabetes. She runs diabetes clinics in one of her practices in Glasgow South and also at a practice in Ayrshire & Arran. She is a chair of the Diabetes Specialist Interest Group and won a Quality in Care Diabetes award last year.
Jane Cheetham and her colleague from Abbott Laboratories who will be speaking about the FreeStyle Libre 2 and have a stand where your questions can be answered. I am sure the discussion groups and other guests will be interesting for you.
In addition, we have discussion groups on the following topics:
Coping with Diabetes-related Stress
The Role of Pharmacy in Diabetes
Continuous Glucose Monitoring
So, something for everyone!
We do hope as many of you as possible will join us on the day, teas, coffees and a meal at lunchtime are provided. The cost is £30.00 per person and £15.00 per person for OAPs or those on benefits.
To book your place, call IDDT on 01604 622837 or email enquiries@iddtinternational.org
Back to news archive