IDDT 14 Mile Challenge: Challenge raises funds for diabetes charity

A team of fundraisers generated more than £500 for a diabetes charity by cycling and running from Northampton to Market Harborough.
They biked and ran along the Brampton Valley Way between the two towns on Saturday, July 9, to raise much-needed funds for the InDependent Diabetes Trust (IDDT).
The team of eight took part in the Northampton-based charity's annual 14-Mile Challenge, which is in its third year following previous successes.
Organiser Oliver Jelley, who ran the distance, said: "IDDT is a vital charity, not only for local people with diabetes but people up and down the country.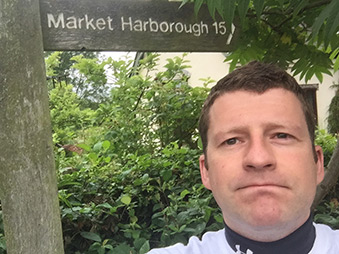 "We were all proud to once again do our bit by taking part in the 14-Mile Challenge. It was tough going but the scenery helped as the Brampton Valley Way is stunning."
Cyclists Adam Davies, from Corby, and his son Peter raised more than £300.
Fellow participants included Una Loughran, from Northampton, father and daughter John and Emily Mayhew, from Market Harborough, Adam Jelley, from Desborough, and Tim Newman, from Grantham, who all biked.
Martin Hirst, IDDT chief executive, said: "We, like every charity, are reliant on donations so we are extremely grateful for these vital funds.
"The money will go towards enabling us to continue to support people with diabetes who live with a lifelong health condition, which if not managed properly can lead to devastating consequences, including amputation, blindness and kidney failure."
The Northampton-based charity provides vital independent support for people with diabetes, their parents and carers.
The charity formed in 1994 to fight for choice of insulin for all. It now provides a free, confidential helpline, has published dozens of helpful publications, stages events and lobbies the government on behalf of its members.