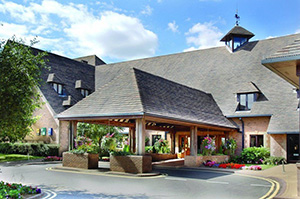 We are pleased to say that this year we are holding a conference at the Kettering Park Hotel and Spa on Saturday, October 6th 2018 entitled 'Living with Diabetes'. Many of you will have already received a programme and an application form.
It will be an interesting day with speakers and group discussions on diet, blood glucose control and a group just for carers of people with diabetes. The title is 'Living with Diabetes' recognises some of the day to day difficulties of living with diabetes. Our speakers will be Dr Laurence Gerlis and Dr Gary Adams and there will also be an open forum for discussion of hot topics in today's diabetes!
It is your opportunity to meet other people with diabetes and the Trustees and staff of IDDT and we hope that many of you come along.
The Kettering Park Hotel and Spa is easy to access from north, south, east and west by road from the M1 and M6 as it is just off junction 9 of the A14 in Northamptonshire. In addition, Kettering is only an hour from London by train.
For the programme, application form or more information call IDDT on 01604 622837 or email enquiries@iddtinternational.org or click here to print off the form.
We hope that many of you will be able to join us on October 6th 2018!