Study for an MSc in diabetes with the world-leading Institute of Diabetes for Older People
Study for an MSc in diabetes with the world-leading Institute of Diabetes for Older People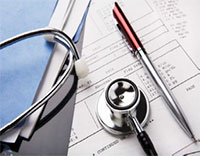 Featuring teaching from internationally‐renowned clinicians, the MSc in diabetes course provides GPs, hospital doctors, nurses and other health professionals with the necessary knowledge and skills to deliver high‐quality healthcare for people with diabetes.
International students welcome
Study at PgCert, PgDip or full Masters level
Flexibility – distance learning online and part-time option
Entry points in October and February
Enhancing academic capabilities
Gain clinical research methodology skills
Meet CPD needs
Work within an evidence‐based framework
Working within the NHS is not mandatory
Bursaries may be available
Course Director

Professor Alan Sinclair, Professor of Medicine and Dean at the Bedfordshire and Hertfordshire Postgraduate Medical School, has been an NHS consultant in general medicine, geriatric medicine and diabetes for over 20 years. He is a WHO‐recognised expert in diabetes and has recently been awarded the International Association of Geriatrics and Gerontology (IAGG) 2013 Presidential Award – the highest honour the organisation gives to a doctor.

The course is based at the university's Putteridge Bury campus, located outside Luton and considered to an international research centre of excellence in the field of diabetes and older people.
More information
For further details contact
Maureen Edovic at IDOP
maureen.edovic@beds.ac.uk
Tel: 01582 743988