Degludec approved in the EU but not in the US
Degludec approved in the EU
…but not in the US
In January 2013, The European Commission approved a new long-acting insulin made by Novo Nordisk called Tresiba [insulin degludec] for people with Type 1 and Type 2 diabetes. Financial analysts describe it as a rival to the long-acting insulin made by Sanofi, Lantus [insulin glargine]. Also approved was Ryzodeg which is a pre-mix of insulin degludec and insulin aspart which can be given once or twice daily.
Tresiba was approved in Japan in September 2012 and on February 13th 2013 Novo Nordisk announced the approval of the price of Tresiba from Japan's Central Social Insurance Medical Council allowing Novo Nordisk to launch Tresiba in Japan shortly afterwards.
Novo Nordisk plans to market Tresiba in the UK and Denmark in the first half of 2013 and in the rest of Europe during the second half and they expect to launch Ryzodeg about a year later.
In Europe, Tresiba and Ryzodeg will be available in Novo Nordisk's pre-filled pen, the FlexTouch, Novo Nordisk's latest prefilled insulin pen. Tresiba will be available in two concentrations enabling maximum doses of 80 and 160 units per injection, respectively.
What do the studies show?
Studies involved 10,000 people with Type 1 and Type 2 diabetes.
Where Tresiba was compared to Lantus, Tresiba achieved the same reductions in HbA1cs as Lantus. Tresiba had a lower risk of overall and night time hypoglycaemia.
Tresiba has a duration of action beyond 42 hours and offers the possibility of adjusting the time of injection, when needed.
Where Ryzodeg was compared to NovoMix, Ryzodeg showed a significantly lower risk of overall and night time hypoglycaemia and the same reductions in HbA1c.
The United States has not given approval to Tresiba or Ryzodeg!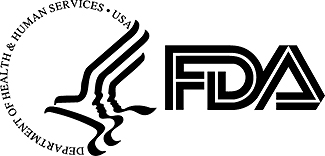 Despite approval in Europe and Japan, the US Food and Drug Administration [FDA] has unanimously requested a dedicated safety study of cardiovascular outcomes – effects of the use of Tresiba and Ryzodeg on the heart and vascular system. The results from these studies must be available for review before the FDA will complete the new drug applications. Novo Nordisk does not expect to be able to provide the requested information during 2013 so there will be a considerable delay before the two new insulins reach the US market. However, Novo Nordisk says that this will not affect their launch in Europe or Japan.
Should Europe be requesting similar studies?
As the regulatory authorities are looking at the same evidence, it is surprising that they do not come to the same conclusions. For patients and those who prescribe the new insulin, should we be concerned that the US is requesting cardiovascular safety studies but the EU is not?
The FDA is showing caution which is to be appreciated, especially when from a patient perspective, there is no desperate need for a new insulin on the market. It is also worth remembering that when any new drug or insulin comes on the market, adverse effects show up when the product is used on the wider population and not the highly selected patients used in pre-marketing trials.