Recycle Empty Ink Cartridges
And Raise Funds for IDDT
Recycle Empty Ink Cartridges
Raise Money For IDDT Through eBay

Do you just throw away empty inkjet cartridges?
Why not Recycle 4 IDDT?
How it works
Go to the Recycle4Charity website to register
Order your FREEPOST recycling box
Send your empty inkjet cartridges via FREEPOST to Recycle4Charity.co.uk
For every inkjet IDDT receives a donation.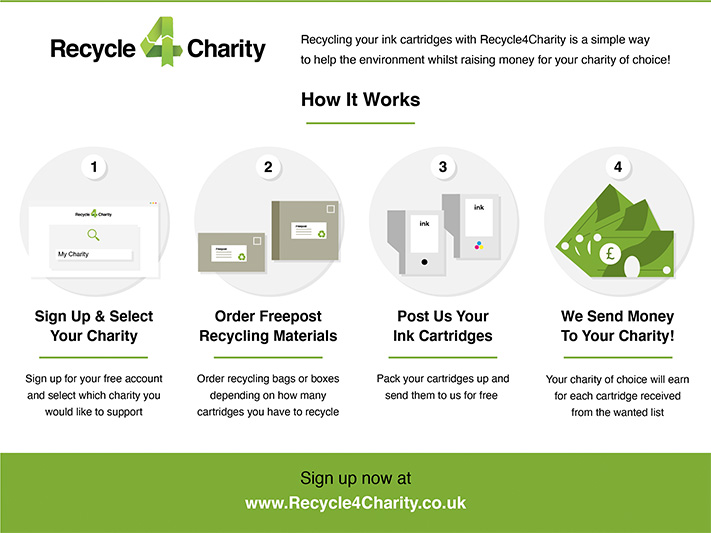 Up to £1 is donated to IDDT for every empty inkjet cartridge
Collect the following:
Dell inkjets
Canon inkjets
Lexmark inkjets
Hewlett-Packard inkjets
You cannot send Epson inks or laser / toner cartridges
Mobile Phones
Unfortunately from April 1st 2015 there has been a Royal Mail policy change regarding the donation of mobile phones and they can no longer be sent via Freepost bags. However, this policy does not affect the donation or ability to recycle inkjet cartridges through the Freepost recycling envelopes, so please keep these coming.
Please help IDDT to help people with diabetes
Start collecting empty inkjets now!
Ask your family, friends and work colleagues to help too.